If you are struggling with a door or need to get some locks rekeyed. Locksmith Jackson TN can help. We will be there to fix locks or get a key out of a car or house. We also provide assistance to drivers struggling to open their cars. We have a solution for all of them.
If you are looking for a locksmith, it is important to know what services they offer. In our case, Locksmith Jackson TN, we offer residential and commercial services. We are going to focus on residential services this time.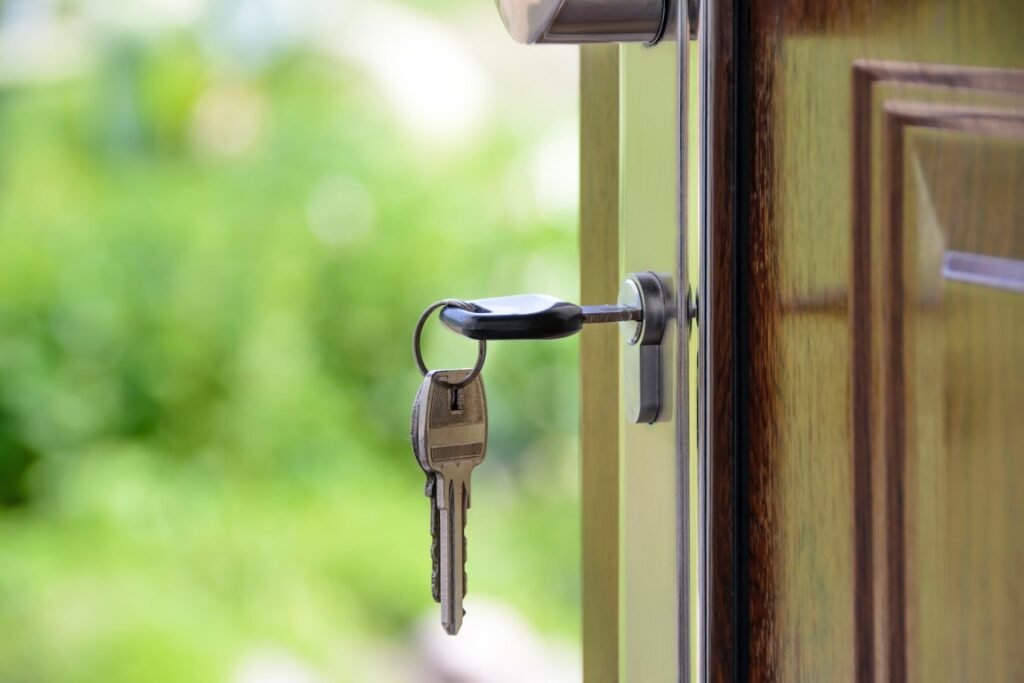 Some residential locksmith services we offer are:
Changing locks:
locks are durable but not eternal; they are also subtle to damage. Many homeowners call us because their locks do not open, do not want to move, or even their windows seem to be locked. Having a lock in this condition is dangerous. If there's a fire situation, you will not be able to escape.
Given those circumstances, a lock replacement is necessary in case the lock is too old or has broken pieces inside. We, Locksmith Jackson TN, replace your lock at a cost you can afford. We also tackle any type of issues related to locks. We know how to manipulate car locks, window locks, and door locks. Do you have an atypical lock? We have the equipment to unlock these locks, as well. Our staff has knowledge of IT and codes, as well. We have many years under our belt serving Jackson TN.
Just remember that lock replacements are most costly than rekey procedures.
Installing new locks:
we'll remove your locks and install new ones if you want. We have an extensive stock of locks to meet all our customers' needs. We'll find the lock you want and need to keep your home secure. We'll also recommend new locks to step up the security of your property.
We sell and replace locks for vehicles, windows, and doors. Locksmith Jackson TN uses new locks only. We'll never use used locks that can put your home at risk in the short term. We'll remove your locks and put in new ones.
Repairing damaged locks:
now, not all locks are due to be trashed; some can be still salvaged. Some locks get damaged due to harsh use or poor rekey. In these cases, Locksmith Jackson TN can repair your locks or rekey your locks. A rekey, however, is not the same as a lock repair. We will see what course to take.
Many locks get damaged when a key gets stuck or broken in them. We'll remove the key and try to repair your lock to minimize costs.
Making keys:
We provide the keys we ourselves make. We make keys as all locksmiths do. If you need to duplicate your keys, we can help. We use top-quality materials that prevent your keys from breaking easily. We are also certified key makers. Making keys is a piece of cake for us. It is a process that takes a few minutes only.
Do you need a duplicate or a new key for a new lock you've installed? We'll surely give you both the new lock with the key, of course. If you've lost your key, we can duplicate the key you lost without having the original one in hand. We don't need the original key to make duplicates.
This service is, however, more expensive than a key repair. Yes, we also fix those keys that are in a good condition but cannot open the door or are very hard to unlock a door.
If your key has broken, we'll make a new one for you.
Providing emergency services:
emergencies occur unexpectedly. We provide solutions for lockouts or to get keys out of a place. If the key has broken and you are not able to come out of your car or home, we have the solution. If your key has been damaged unexpectedly, we can get to the place you are locked in. It is important to remark that these services do not have the same cost as other services. Emergency services are more expensive because they require immediate assistance and special equipment.
Emergency locksmith services include car lockouts, door lockouts, and window lockouts. If you have your pet locked in or locked out, we'll rush to take your pet out of the place it is. Emergency services are more expensive for this reason.
Safes:
this is one of the services Locksmith Jackson TN offers. We unlock safes that seem impossible to open. Sometimes, homeowners forget the password and can't get the money or valuable stuff out of their safes. We get this covered, anyway. We are a professional team with over 10 years of experience.
Finding a reputable locksmith service in Jackson TN can be tricky because there's too much competition. Many companies offer a wide variety of services but not all guarantee high-quality results. We help enhance your home's safety with a great team of experts in locksmith services.
Our locksmith services are geared toward the residential and commercial field. We help unlock your doors and windows. Do you have a safe or vault at home? We'll help you unlock it in no time with our expertise and equipment. We got it covered, for sure!
At Locksmith Jackson TN, we have a flexible schedule. You can contact us at any time you want and require our services. We are open 24/7, and we are always willing to provide assistance. We understand emergencies happen when least expected, and we're always ready to get to work! We have a flat rate that does not get high so much for emergency services. Our prices do not have hidden fees. Locksmith Jackson TN is dedicated to door, car, and window lockouts, and we don't accept calls for towing or unlocking PCs.
These are some benefits of working with us:
Fast service: we'll come along in no time; we won't leave you hanging. We generally arrive to the place in no more than 30 minutes. We also work fast. Most of the unlocking services we do are completed in seconds, minutes, or no more than 2 hours with automated mechanisms.
Emergency Quick Response: we guarantee an emergency quick response. We'll come to your place and provide the solution you need in seconds. We don't waste our time. We provide the fastest residential locksmith service in Jackson TN.
Locksmith Jackson TN is a fully certified business.
We work round the clock and every day without ceasing.
Our contractors are experienced professionals. Not simply Dyers or amateurs in the locksmith field.
Give us a call and we'll be to assist you!